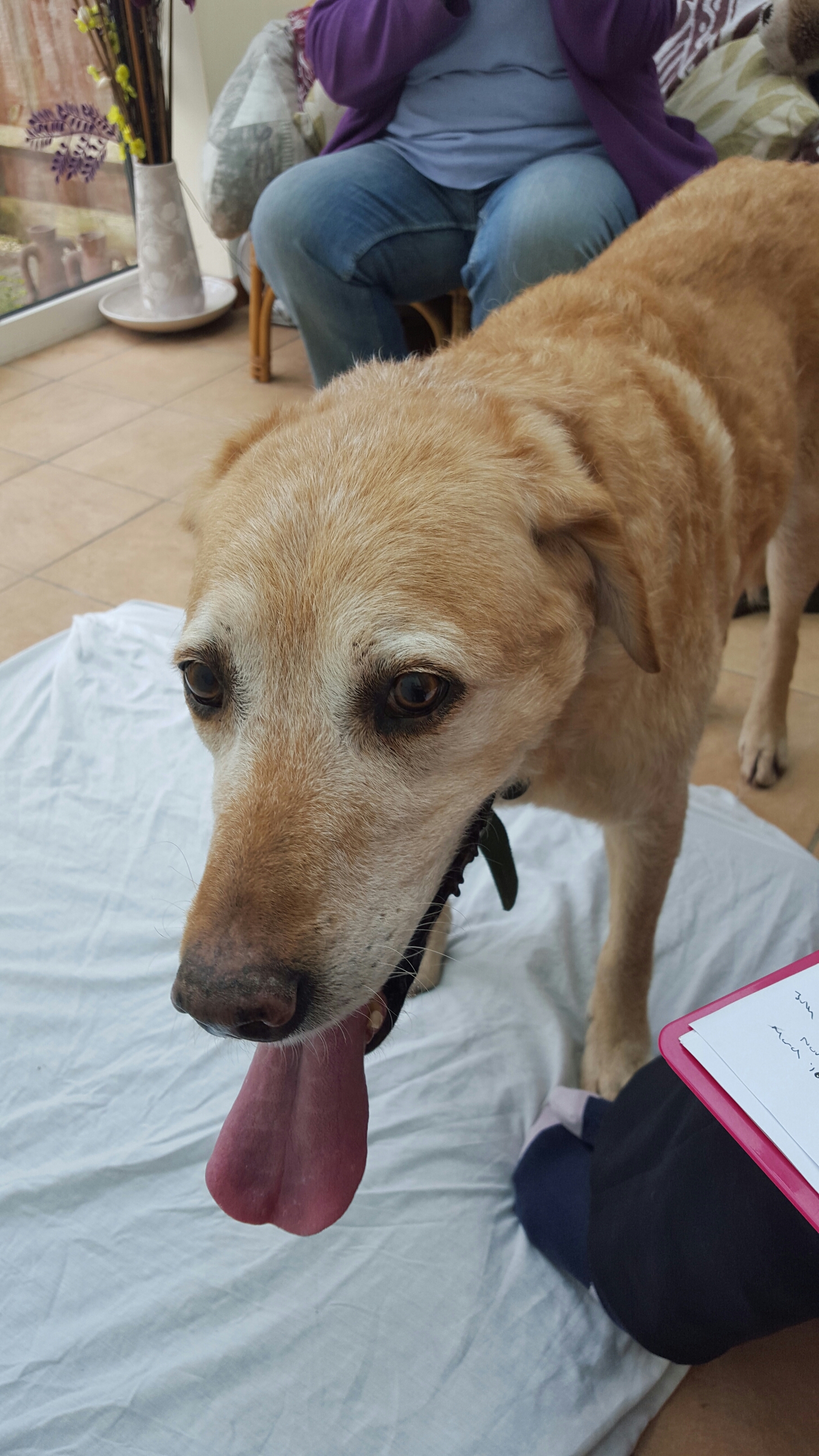 Hello and welcome to Bryn.
This lovely boy has come to have some help with his arthritis.
His owner is no stranger to us. She has come back with her second dog now.
On exam we have found a very sore shoulder with muscle spasms so we have given mum lots of massage to do. Bryn is very happy with the treatment!
Bryn is making progress already. So keep up the good work mum and Bryn.