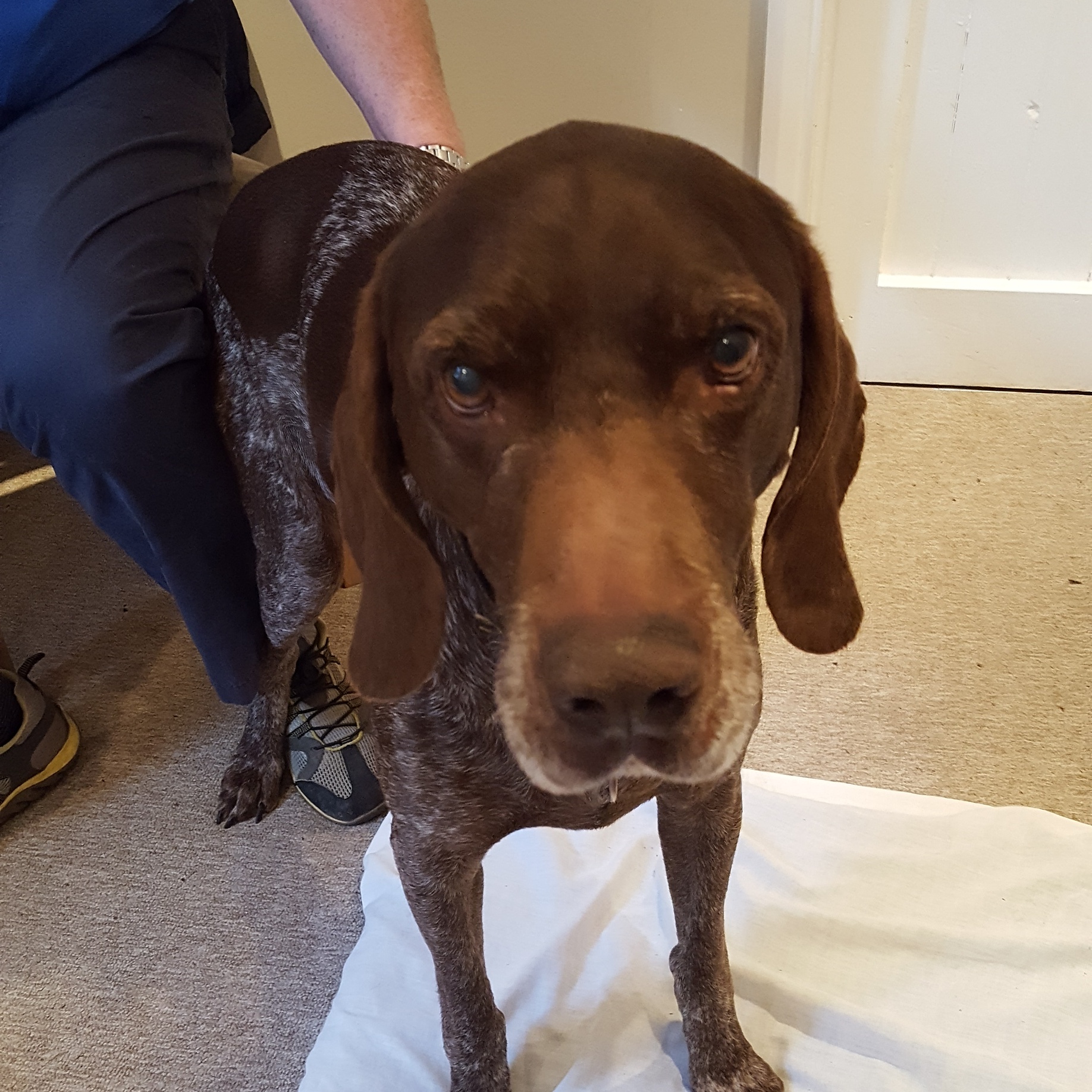 Hello and welcome to Harvey.
Handsome German pointer. He had had an amazing healthy life. But at nearly 12years, he has now been diagnosed with possible spondylosis.
This can be incredibly painful. It is arthritis of the spine. Anyone with a bad back would sympathise.
So he is on pain relief from the vet, and is starting physiotherapy as well.He has enjoyed his first session and first massage. We have given his dad a home excercise regime to suit the family and Harveys needs, as the program needs to be achievable. We will see him again next week to reasses and update the programe.
Good luck Harvey and keep up the good work dad.