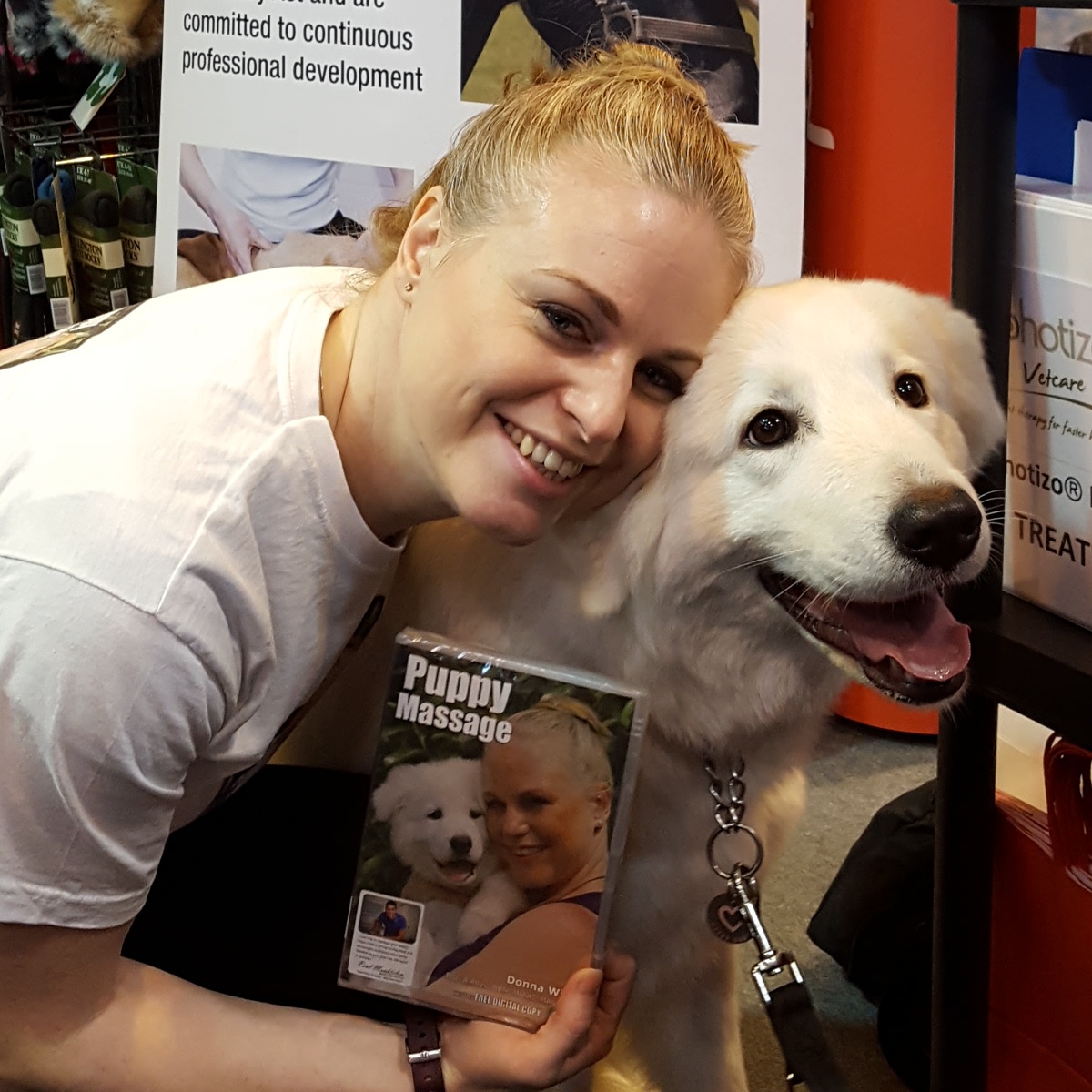 Thank you for the cuddle Immy.
She came to se how here DVD was going at the Photizo stand. Hall 1 stand 50.
So far its been a great day. Still hours to go. We are havong great fun meeting fellow dog lovers and talking about physiotherapy and IAAT.
See if you can pop by!