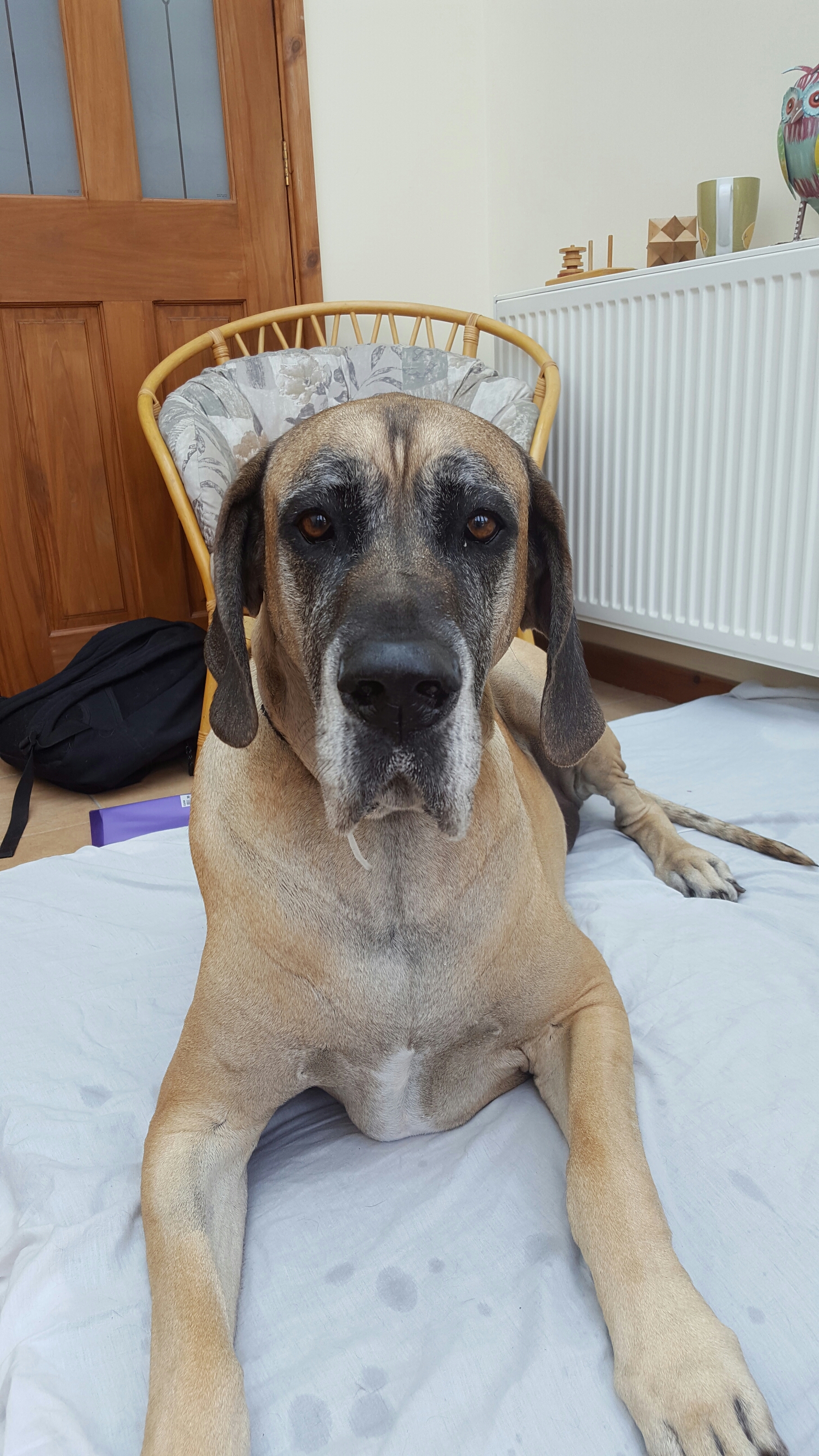 Hello and welcome to Faygen. This gentle giant has come for physiotherapy because his dad was very worried about a swelling in his right fore limb. Having seen the vet and tried the usual treatments and had investigation, his dad felt he still "just wasnt right". He had also suffered a repeated cyst in a digit.
So he has now started physiotherapy. He is responding very well. There were some muscle imbalances and some possible adhesions left from an injury which had likey healed over the time that had passed since the original injury. It may have simply been due to the body being used poorly whilst the cysts were present. He also had a painful back.
So we have given his dad some home massage to do. Both Faygen and dad are enjoying this. And he is responding well. We are treating with deep tussue massage and stretches.
Keep up the good work Faygen and Dad.