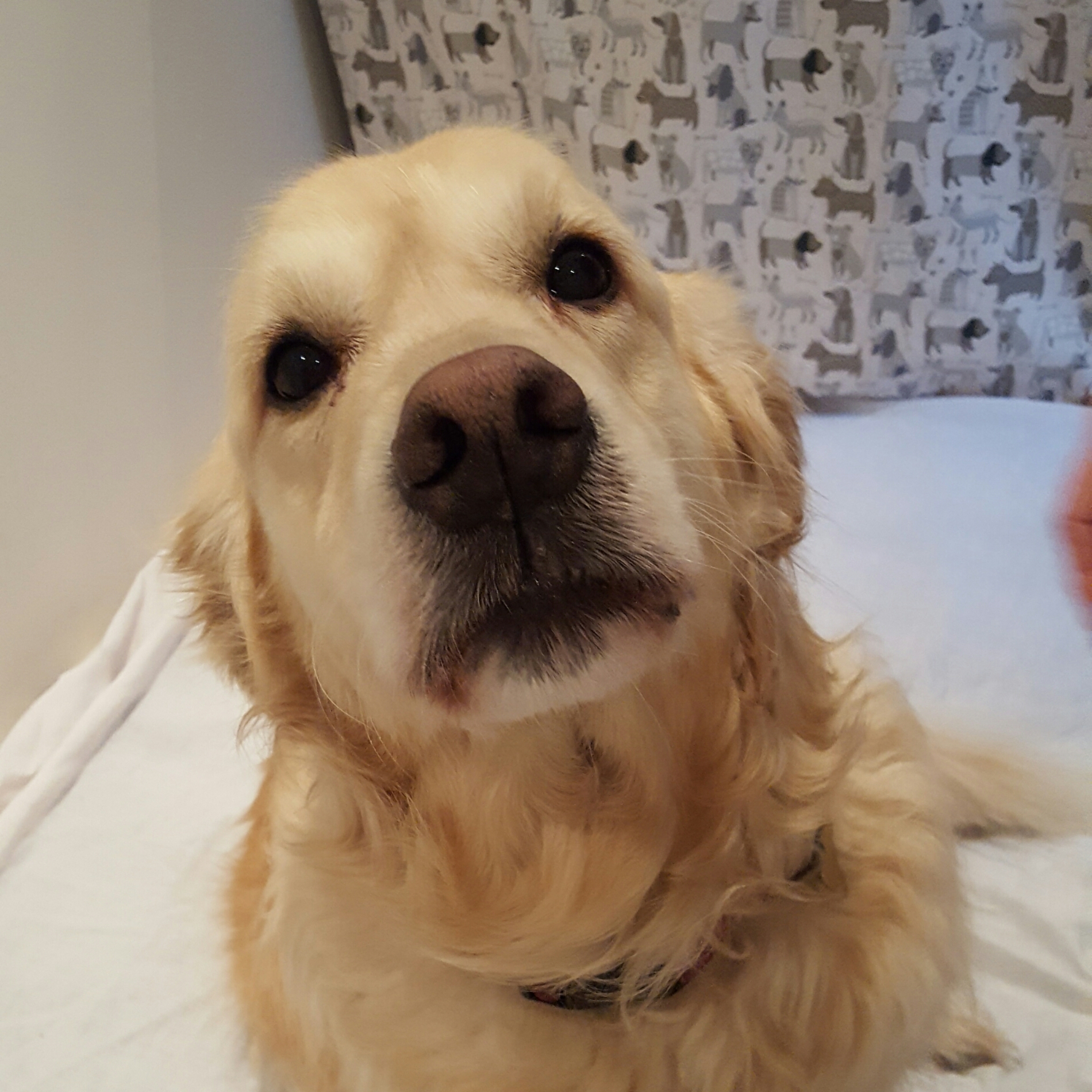 Hello and welcome to Bentley. He is full of beans!
Sadly as a result he ruprured his cruciate ligamnet. At first it was thought to be his hips but an xray showed his hips were fine but his cruciate ligament had a full rupture!
So he has had a TTA to stabalise the stifle or knee. He is now in for his rehabillitation.
His complication is that he has lost quite a bit of muscle and is now quite determind to lean on the good leg. Understandable, but not great for getting his muscle built up.
So we have started him on a program that will build comfidence in the limb amd muscle. We also need to improve the range of movement in the knee as its a little restricted. But he's not looking sore and is a super happy dog, desperate to get out and about again.
We'll have you out and free soon Bentley! Keep up the good work!