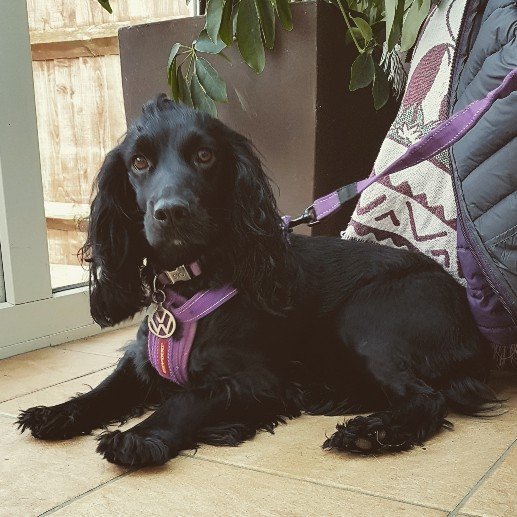 Hello and welcome to Bramble. Such a sweet cocker spaniel.
Mum discovered in early life, that there was somthing going on in the back legs. The vets diagnosed luxating patella in both back knees.
This meant surgery. One knee had pins. Sadly the surgery was not totally successful but it was decided a revision would not be the solution.
She has now been referred for physiotherapy. She has done so well with the recovery but needs help with muscle building. If we can build the muscle up it will give more stability to the patella.
So we have done our assessment and treatment and set a home excercise regime to build muscle and confidence.
Keep up the good work mum and Bramble.