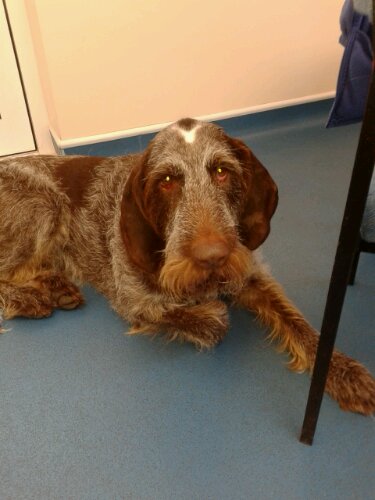 Not a common bread these days! Hansom and calm Gina has come for physiotherapy with regard to her spondylosis and hind limb weakness.
We have set her up with an exercise regime to get her more confident in her hind so she will build muscle. We will also keep her back comfy.
Lovely to meet you Gina, we'll have you feeling better in no time!