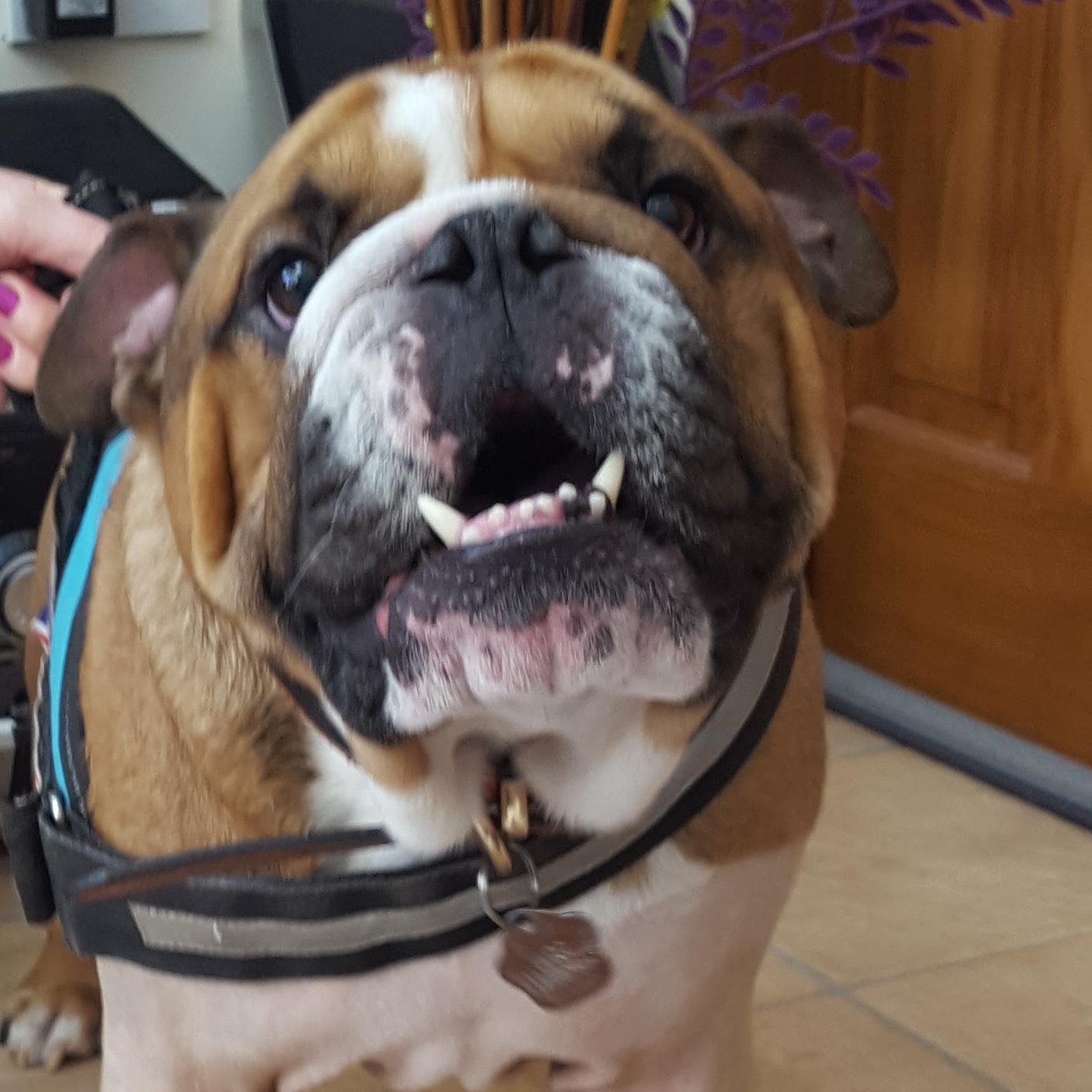 Hello and welcome to Hugo. This young man is a very happy chap. But he has had some trouble with his elbows. This can happen a little more frequently in these front heavy breeds.
He was referred to a specialist and who did an arthroscopy to shave and remove the excess bone and damaged cartilage. He had to have this done both sides. It was a total success! He was walkong better almost immediatly afterwards! Well done to the surgeon and Hugo.
But we also need to do some physiotherapy to ensure the best recovery and to help his mum prevent the arthritis comming back as quickly, and keep him comfortable for longer.
Well done mum and try to calm down a bit Hugo! He's a happy boy!