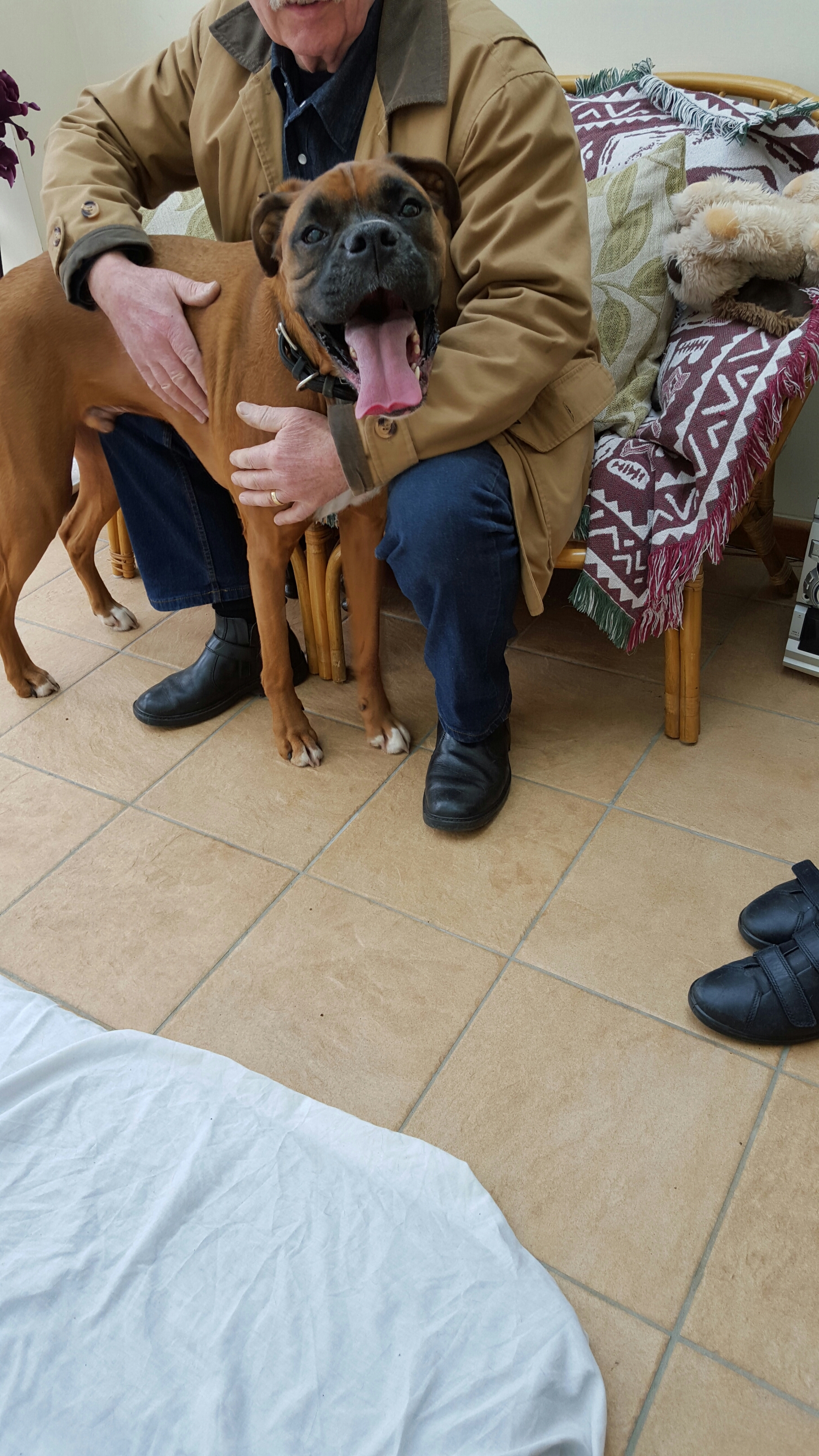 Hello and welcome to Junot
Here are some gold star owners! Junot has partial tears both his cruciate ligaments. Poor thing. Though he is a trooper and hes not letting it get him down.
Mum amd dad knew rehabillitation would be needed so they got intouch before he had the surgery so we could get Junot used to physio early. It also helped to get hom used to some of the gentle excercises that he had comming, amd to prepare mum and dad for what to do once they got him home after surgery.
He has now had his surgery (TTA) and he is due back in tomorrow for the next step.
He jas inly had one knee done amd the other will be done in 6 months, when this one is recovered. Mum amd dad will know what to do by then!
Well done mum and dad and well habe you fixed up and comfy soon Junot.