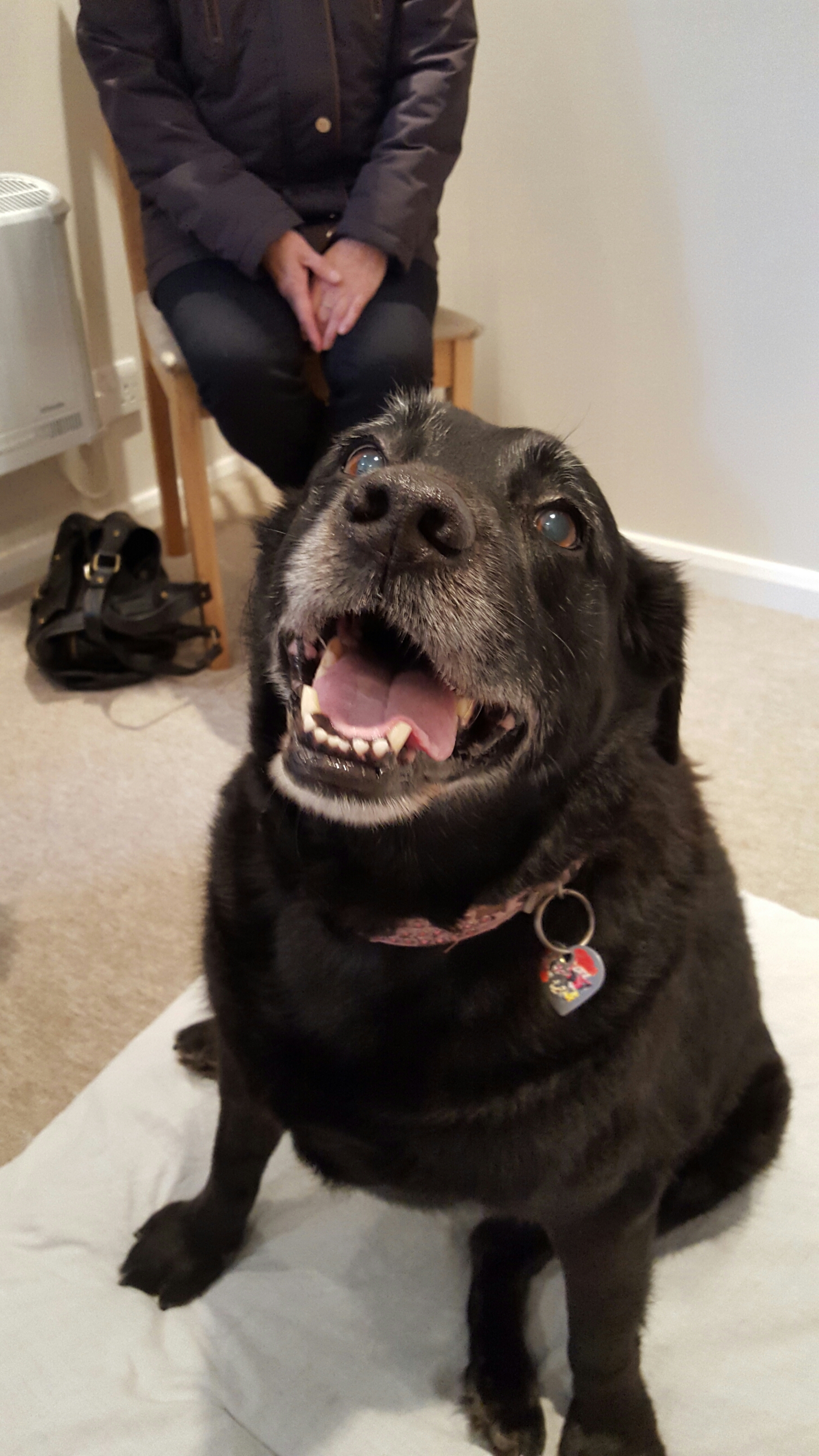 Hello and welcome to Molly!
This beautiful labradorite collie cross reminds me of my parents dog! She is very sweet.
She is now suffering osteoarthritis so her owners have brought her to us to get some help. This issue may also be complicated by cruciate disease.
We have identified her weaknesses and we are working on a home care plan to relieve it.
So far the owners are really on board and the results are already really positive. After only one session they are already reporting improvement.
Good luck molly and parents! Keep up the good work!