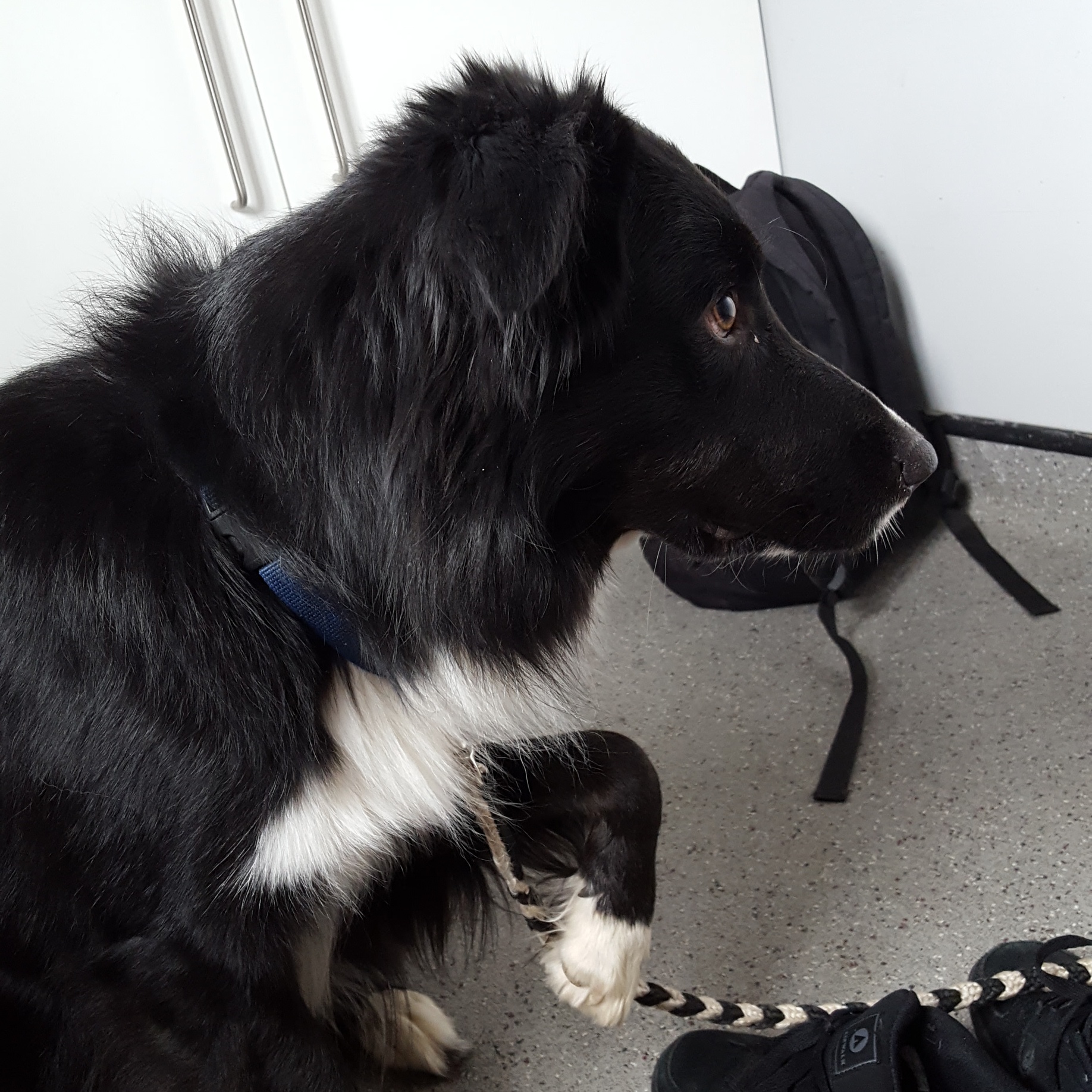 Hello amd welcome to Swagger.
This dog is way too much like my own dog! Gorgeous border collie. Sadly he wasnt watching where he was going and ran into a post!
He did some serious nerve damage to the brachial plexus and radial nerve.
He has now come for physio but the injury occured 3 months ago and veterinary progronosis is not good. So we have set Swagger up with a home excercise regime to see if we can make some progress. But as he inly 2 years old, he can lead a very happy life on 3 legs and we can take care to look after the remaining limbs.
Good luck Swagger. Stay happy. Life on 3 can be fun too!