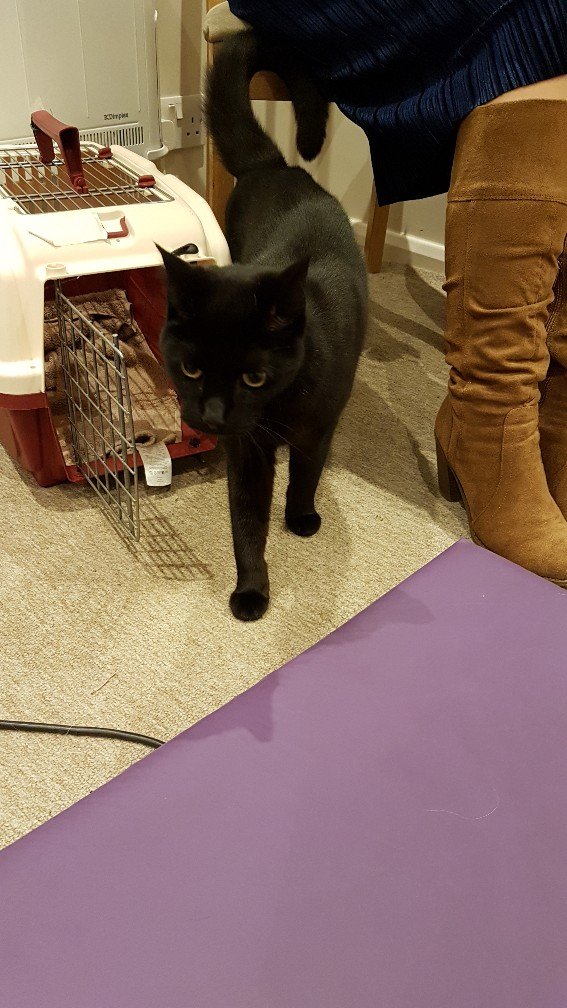 Hello and welcome to Tico. Such a sweet little cat. Mum noticed she had started over grooming her belly. She saw a vet but nothing was found. But mum was still worried and had a physio session to explore the mobility better.
On watching her move we could see there was a slight gait abnormality in the swing phase of movement in the hind limb. This was subtle, but it was there. On futher exam there was reduced extention in that same hip.
Other than this she was a very comfy girl. But she is older, so arthritis would be a likely finding. We did her massage and set her up with a home regime to encourage her joint range. This itself is pain relieving.
We are pleased to say Tico is already seeming more comfortable at home. The licking did subside for a while and it has now come back, so we still have further to go on our rehab journey, but this is ok. We know her hip is definitly more comfy as her joint range is now normal. But every body is unique and individual and so we must work to finding Ticos own personal plan to create a discomfort free body.
Keep up the good work mum and Tico!