We have had some excellent exposure over the years and we continue to keep you updated on when we get in the media and have other events. So keep watching this ever changing page!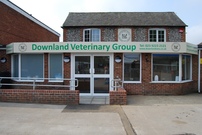 We have had our Denmead opening 9th March! Look out for us in the news! Thank you Downlands veterianry group, for making us so welcome!
Animal physiotherapy Ltd is Proud to announce that we made it to the final 10 in the Barclay's trading award 22/07/11! However, sadly, not the final 3. But there is always next year! Thank you to everyone who supported us.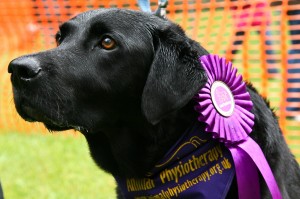 We are at Paws in the park July 2011!
Animal Physiotherapy Ltd will be filming for Blue Peter on 25th March!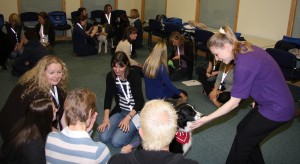 Animal Physiotherapy Ltd has been asked to run a workshop at BVNA Congress, Kettering conference center, Oct 2011
Artical in reading post - Business profile - 03/09/10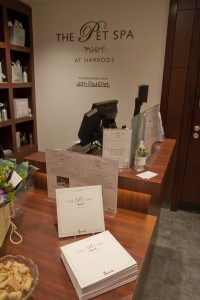 Animal Physiotherapy Ltd, is now working with Harrods in thier new pet spa, providing Physiotherapy and luxury massage - Now Open! August 2010
Animal Physiotherapy Ltd will be on Alan Titchmarsh Show ITV1 03/11/10, 5pm with the Pet spa at Harrods
We will be at Paws in the park 31/07/2010! An event in Lilly hill with Bracknell forest council. Dog Show for all the family.
We will be at Mapledurham dog show, 6th June 2010, Animal Physiotherapy Ltd will be attending this show dedicated to agility and offering luxury massage tasters.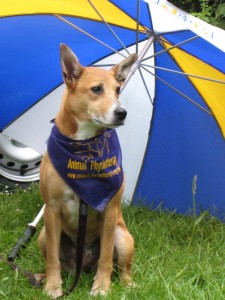 Pooch Party in the Park! 6th June 2009 - Savenake Pk, Bracknell. We organised this in conjunction with Bracknell forest Council
This Event was spectacular! It was a huge sucess and the rain didn't stop us. There were winners in the 10 show classes. The Mayor enjoyed judging his competition, and found it a difficult choice. All the owners loved the bandanna's and displays. We thank everyone who attended and helped make it the enjoyable day that it was.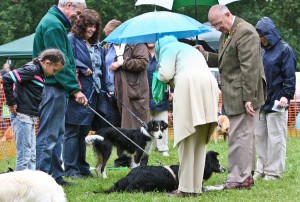 Flora London Marathon, 26th April 2009. In aid of Battersea dogs and cats home! Training has been long and hard but totally worth it. I raised £1600 for Battersea. Thank you to all my sponsors for and supporters. I ran the whole way in 5hrs 30mins. It hurt a lot, but was a massive achievment and worth the hard work and pain!