Use these simple tests to see how your pet is doing in mobility. Don't worry if you don't know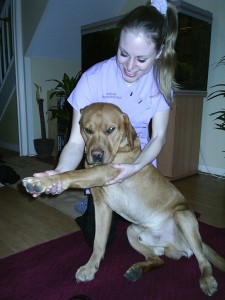 all the answers. Our fully qualified animal physiotherapist will assess the answers and see if there is a need to make some changes to make your pet more comfortable and give you free advise.
Use the form for either Dog, Cat or horse. If you want to check a more unusual pet, contact us and we will call you do discuss.
Orif you have a more specific problem that you would like to discuss, then either call or use our contact form.
Sorry, we know these froms are broken and will get them working agaian soon. In the meantime, contact us directly via email or phone to chat about any concerns right now.
Dog Mobility Checker
[easy_contact_forms fid=3]
Cat Mobility Checker
[easy_contact_forms fid=5]
Horse Mobility Checker
[easy_contact_forms fid=6]