Puppy Massage DVD - Launched 20th August 2016
We have now celebrated our 14th year of Animal Physiotherapy Ltd. To celebrate
we successfully crowdfunded to bring you the Puppy Massage DVD.
As featured on BBC London Radio, Barking Hour and Crifts Extra!
Available now, 

Just £15

and Free Postage!
Click the button above to order!
"Donna explains each technique very clearly and shows how spending time with your
puppy performing massage can be both therapeutic to dog and owner alike, these techniques will greatly improve the overall well being of your puppy" - Samantha Morgan
"Every dog wants their owner to watch this!" 
"If only every puppy could grow up loving a human's touch. Donna teaches you how to get even closer to your best friend than ever before."
As Featured on BBC London Radio Barking Hour, click the video below to listen.
Featured on Crufts Extra with Alan Carr and Clair Balding
In our time working with dogs and cats we have seen how important a calm, loving
approach is. We see what happens if they are not handled enough, or correctly, and also what happens with the owners when they lack confidence in touching their new little bundle of joy. This is really common. Even if you don't have a puppy, maybe you might remember holding your own baby for the first time (or someone else's). It can be pretty scary in amongst the feeling of pure joy and love.
People have enjoyed massage forever, and many people take their babies to baby massage class, for all the benefits that offers. We want to bring this same concept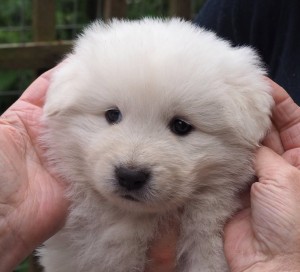 to the animal world. We want owners to be able to learn confident, safe massage on their puppies. They can then use this for the rest of their lives. So it's great for any age. Learning it in the comfort of their own home with a DVD means they can take their time learning, and create the ideal relaxing environment for puppy and owner. Puppies spend at least the first 2 months in a different home with their own mother, which is absolutely essential, but we miss this bonding time. This way we can make back the lost time.
The benefits of massage are well known. This DVD is good for the whole family to use and is designed to:
Teach how to create a relaxing environment at home
Show excellent relaxing massage techniques
Increase circulation, which helps more valuable nutrition which is carried in the blood, get to all the areas its needed for a growing or healing body
Get the puppy used to being handled all over its body which reduces stress during a veterinary examination so the vet will be highly impressed
Increase a trusting and loving bond
Help move any toxins after exercise
Encourages the release of hormones that make you feel happy
Donna Wills is well qualified to teach this lesson. Whilst running her company, Donna has lectured to many veterinary professionals and owners. This
includes for very high establishments such as the British Veterinary Nursing congress and Improve International, which is an education facility the provides post qualification education to veterinary professionals world wide.
She decided to film a DVD over writing a book as we feel strongly that it is easier to learn when you can see a whole action rather than just one picture and a written description. It makes this more accessible for more people. She is also well versed with working in front of a camera as she has now appeared on ITV daybreak, Alan Titchmarsh, and also Channel 4 Sunday brunch. Donna did an interview on BBC London radio. This all came through her work with the Pet Spa At Harrods in London. Here she worked entirely openly on display. This was quite literally, when she worked in the window display. There she delivered physiotherapy and luxury massage treatments.
We have had a long career with animals and we now want to share some of our knowledge to the greater masses of dog owners.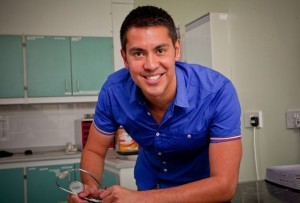 We are also really excited to say that T.V. Vet Paul Manktelow BVMS MSc MRCVS has supported this DVD "Learning to massage your puppy helps create a strong loving bond and encourages confidence when being handled by you, your vet, therapist or groomer".
We have backed the "Little free Library book campaign" as we believe books should be available to anyone, everywhere! We are proud to announce that thier funding has also been a success!